SLIM SCHOOL

"STAT LUX IN MONTE"
"Upon the hill top stands a guiding light"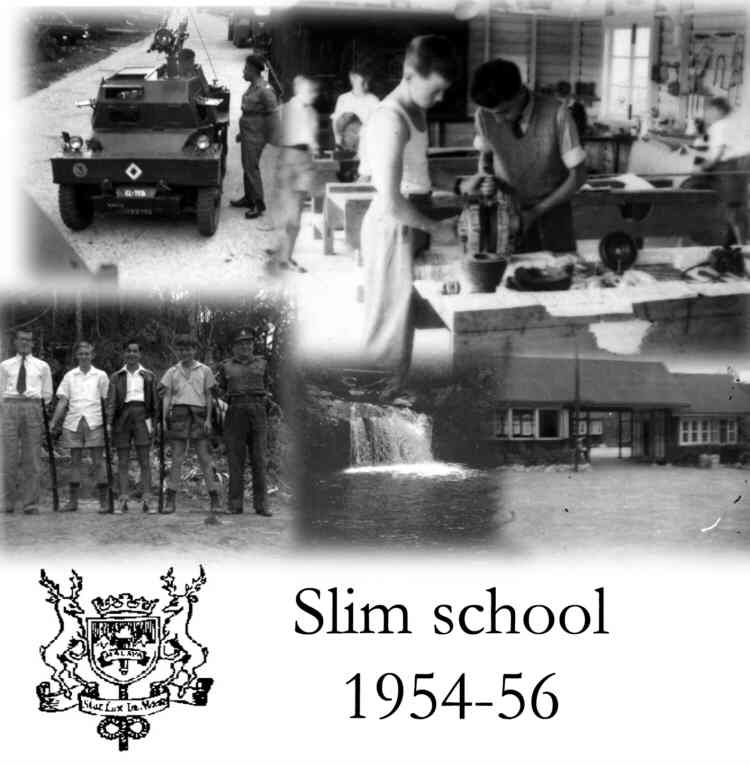 Arnold Harris's Photos from Slim.
My thanks to Arnold for making these Photos available to me, so that I could share them with everyone. Unfortunately I am missing names from most of the photos, so if you can supply them please let me know. The above montage was produced by Arnold's son.
If anyone has loading problems please let me know

Greenwood, Jogin, Culrag, Chandra & Dickens.
Group of pupils outside Hawkins Dorm.
Mr Stokes. Reggie Thompson & Jim Rennie.
Woodwork Classroom.

© 1997 - 2023. All articles & photos on this site are copyright and are not
to be published without permission.